Wednesday, June 15, 2005
Summer for Illustration Friday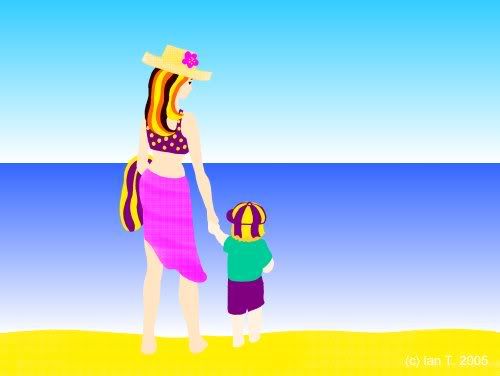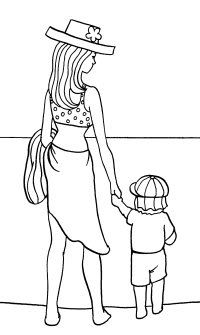 There was a bit of a learning curve on this one. I decided to go with simple, flat colours in a children's book illustration style. To begin with I drew a black line picture (extract at left), then scanned it as a 300dpi TIFF and did the colours in Paintshop. Working with outlineless coloured shapes on the computer is new to me, though I have experimented similarly with cut out colour paper.
Labels: Illustration Friday
Comments:
Hi Ian--thanks for your comments last week on a few of my illos. I probably arranged the Sea of Tranquility image that way because I liked the way it looks, I think. I like your Summer illo the best. There's something very clean and cool about the how the colors turned out in Paintshop.
Post a Comment