Sunday, November 27, 2005
Small for Illustration Friday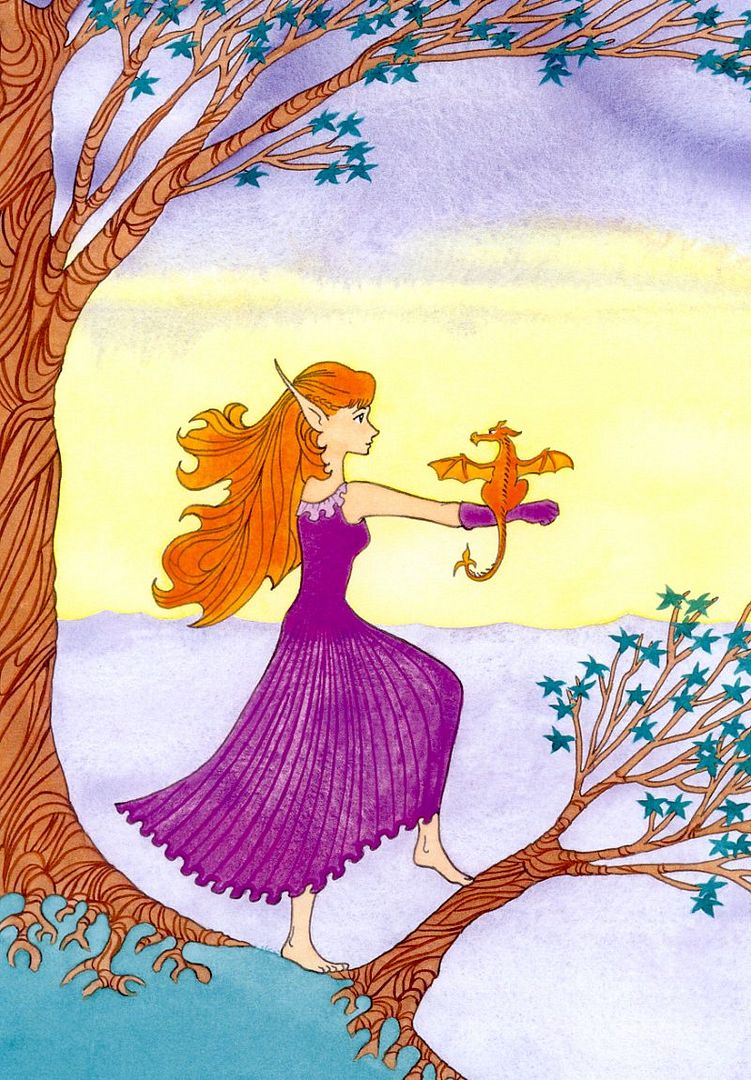 Please click on image and Expand for large version...
This is a picture from a few years ago, so some of you might have seen it already. It accompanied a 12 page comic story,
Children of the Moon
, which I did for an Australian manga anthology,
Xuan Xuan
. It was done in line and wash, ink and watercolours. I've come to think it has some major shortcomings, but oh well, it fits the theme :).
The Princess seen here is fairly indifferent to most dragons (unlike her little sister, who is the main protagonist) - though apparently not to this particular one - and the baby dragons are the possible salvation of this small world.
This picture is from the second episode. As with most of my comics, I conceive them as one-offs and then the characters seem to want to keep going and I continue the tale. With
Xuan Xuan
having ceased, I might complete and publish the whole story at some point...
Labels: Children of the Moon, Illustration Friday
Comments:
I'm so glad you posted this week, Ian:> This is such a pretty drawing. I love the colors...the purple and orange look just right together, and I love how her hair and the dragon's wings seem to match. The lines of the tree trunk and the roots create a great framing pattern around the girl and the dragon, and the flowers and pleats add a delicate touch. This is such a delightful and fanciful illustration.
Post a Comment