Tuesday, July 04, 2006
How to Draw Comics in Listen Magazine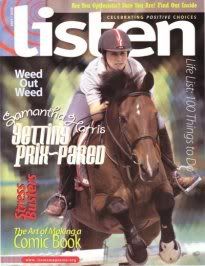 My
How to Draw Comics
piece from a few years ago is in the May issue of
Listen
magazine, a US teen lifestyle magazine. I'm very pleased with how it turned out and the context in which it is used, accompanying an article -
Drawing Inside the Box - Comics
by Tim Morgan - encouraging readers to get into comic creating.
I'd wondered how
Listen
would adapt my piece for a US readership and am very happy with the results (see below). With a bit of rearrangement of text and panels, it's a tighter comic that works really well in this context. (If you haven't already seen the original, it's at
How to Draw Comics
).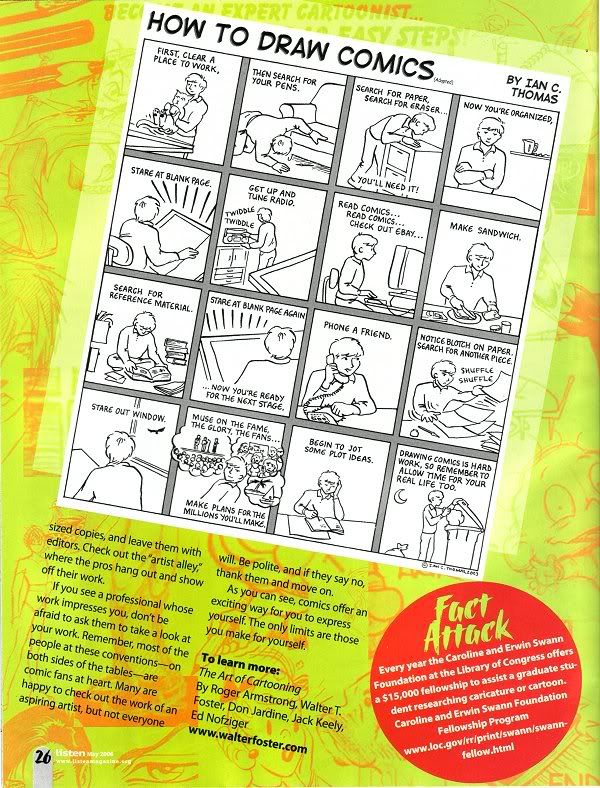 Labels: How to Draw Comics, Miscellaneous comic pieces
Comments:
Hehe, this sounds like how I'm doing the latest illustration job...
Although on the comic front, I've recently been doing more sketchbook comics to avoid this problem ;) Soon to be seen in 7 pages digest #5
Post a Comment