Tuesday, April 17, 2007
Fortune for Illustration Friday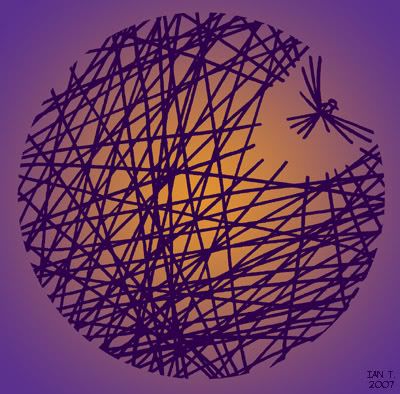 Something a bit geometric. I'm not quite sure why this image popped into my head. This
Illustration Friday
topic doesn't speak to me in any direct way, but this does express an aspect of what I feel about it.
Labels: Illustration Friday
Comments:
Wow, this is a very interesting and powerful image. I love how the bird is breaking free from what held it. I also like how the light is illuminating up the image from behind it.
Post a Comment