Thursday, June 29, 2006
Moth & Tanuki - OzTaku cover / Skyline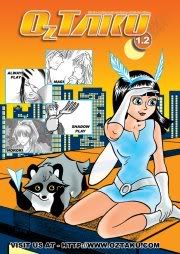 OzTaku
1.2 (third issue in the new series) is now out and
Moth & Tanuki
are right there on the cover!
Update: I decided I'd link this picture for Illustration Friday "Skyline" as well, because it's totally relevant and also new (I hope that's okay) - IFers for the big image, please scroll down...
The book is now available online as a "Print on Demand" title from
Lulu
, so there's never been a better time to start if you haven't read
OzTaku
before.
For previous readers, it's business as usual - as ever
OzTaku
is edited by Avi Bernshaw and Kenny Chan and contains all the usual gang. The
Moth & Tanuki
story in there is a six pager, and I'll preview a page in a later post. Here's the uncropped original version of the cover "Skyline" picture...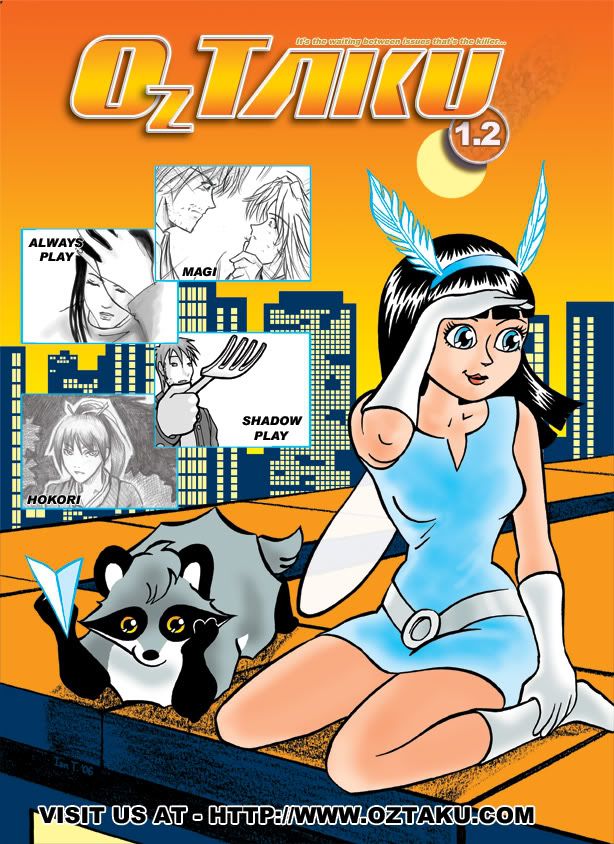 Labels: Moth and Tanuki
Comments:
Ian - this is great! I love the characters, especially that adorable racoon (Tanuki?). I like the edgy contrast of hard lines and black with the softer colors of the Moth. Really nifty!
Post a Comment