Wednesday, May 16, 2007
Moth & Tanuki in Mania 73
The June 2007 issue of
Mania
, #73 is out now, with Moth & Tanuki into their eighth colour adventure.
I'm completely happy with the way the story in this one worked out - good characters, a nice plot that includes a crime, some comic action and a decent gag to finish with. I don't ever want to get into formulaic work but, if I did, this could be a good episode to model on. There's no superheroey stuff this time though. There is one mistake (I'm including one each episode to check if you're awake :)) - they're only ever visible in
print
!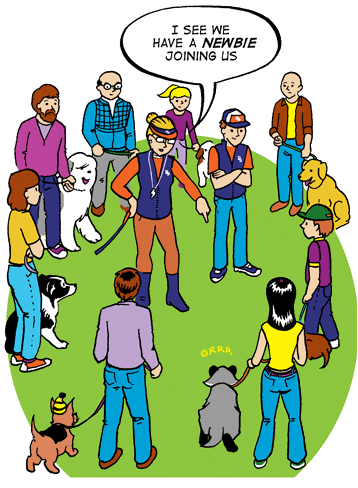 Relating to yesterday's post, Busker Jim and his dog put in a minor guest appearance - it seemed natural to include them, given the Dog Training School context. I don't consider any of my past characters completely done with - they're still around, just not currently being actively cast in things. This is the second time I've referenced an old strip in
Moth & Tanuki
- the earlier one was a Maelstrom reference (as seen in my Illustration Friday
Invention
pic.
Labels: Busker Jim, Mania, Moth and Tanuki
Comments:
Tony, as raccoon-like as he is, Tanuki isn't actually a raccoon - he's a tanuki (also called a raccoon-dog), a primitive member of the dog family, so back closer to the bear/panda/raccoon divergence. He was described as a "jumped up raccoon" in a
OzTaku
synopsis, which is one way of seeing him :).
Post a Comment