Saturday, December 20, 2008
Horse album covers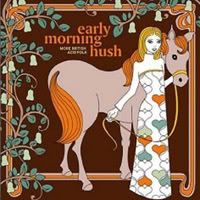 This collection of covers ranges back in time a fair way, as I've been working on it for a while and didn't want to exclude ones from a year or two ago. I'm including the cover of this acid folk compilation from 2006 as it's a particular favourite - there's something about the swapcardish artwork that really appeals to me and perfectly captures the nature of the material (and it doesn't hurt that there's a missing Duncan Browne track on there as well).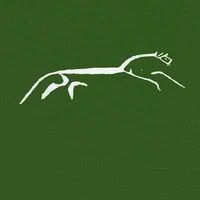 As an iconic image horses are particularly effective - whether real, abstract or carousel - and a number of artists have also harnessed them as visual support for cover portraits. There's also something about horses and fire! Here's an old one to demonstrate what this concept is about - I've never seen a better and simpler use of this icon than on XTC's "English Settlement," where it is both striking and utterly relevant to the underlying concept of the work.
There are some earlier horse album covers in other "Animal album covers" posts. Below the current crop are basic comments about the artists and the albums. Click on image for closer view.

Top row
Idlewild - Make Another World - Energetic rock from Scotland's finest
Broken Social Scene Presents Kevin Drew - Spirit If - eclectic project featuring various Sceners, including Feist, fronting Drew's songs
Dave Mason - Reelsville - Reinterpretations of The Reels' catalogue across a range of musical genres
Besnard Lakes - Are the Dark Horse - huge soundscapes, lush orchestration, male/female vocals from Canadian band

2nd row

Kasey Chambers - Nothing At All - 3 track single from brilliant Australian singer/songwriter
Abby Dobson - Rise Up - Mature, engaging pop from former Leonardo's Bride member
Tripping Horse - Tripping Horse - Accomplished metal rock from Austrian quartet
Sleeping States - I Wonder/Under A Capricorn Sky CDSingle - Acoustic reveries from Markland Starkie, in gorgeous limited edition sleeve by Jila Peacock

3rd row

Ace of Hearts - Green Pitch - Danish band, dreamy, girl-fronted, lo-fi
Pink
- Funhouse - Pink is always Pink...
Enya - And Winter Came - and Enya is always Enya!
Kristy Lee Cook - Why Wait - Fine country rock from American Idol contestant

4th row

Nina Nastasia and Jim White - You Follow Me - Polished vocals and songwriting from Dirty Three duo
An Horse - Not Really Scared - Dynamic debut EP from Kate Cooper and Damon Cox
Snowman - The Horse, The Rat and The Swan - Post-punk darkwave rock from Perth
Labels: Animal album covers, Horse album covers