Sunday, June 24, 2012
Space for Illustration Friday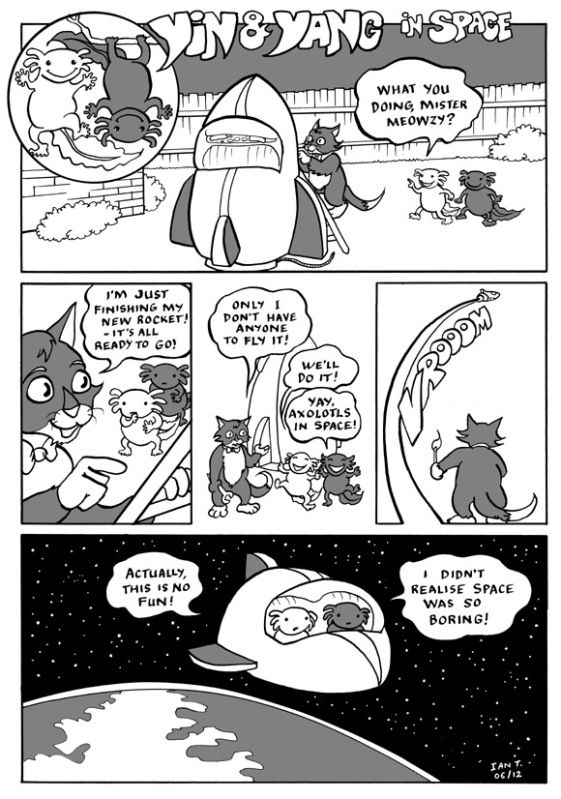 Here is my spin on "Space" for
Illustration Friday
.
I'd already decided, before the topic was released that I wanted to try doing a comic this week. These characters have been with me for a while, but I drew this piece especially for this week's IF. I also wanted it to be in a relaxed style, so I drew it very quickly this afternoon, scanned it, and did minor tweaking in Photoshop. Maybe I'll do a colour version later in the week, I don't know yet.
Labels: Illustration Friday, Miscellaneous comic pieces, Yin and Yang
Comments:
Thanks, I appreciate it - funny and cute is what I was aiming for, even though it's a bit philosophical in the end :). It's hard to go wrong with Axolotls!
Post a Comment